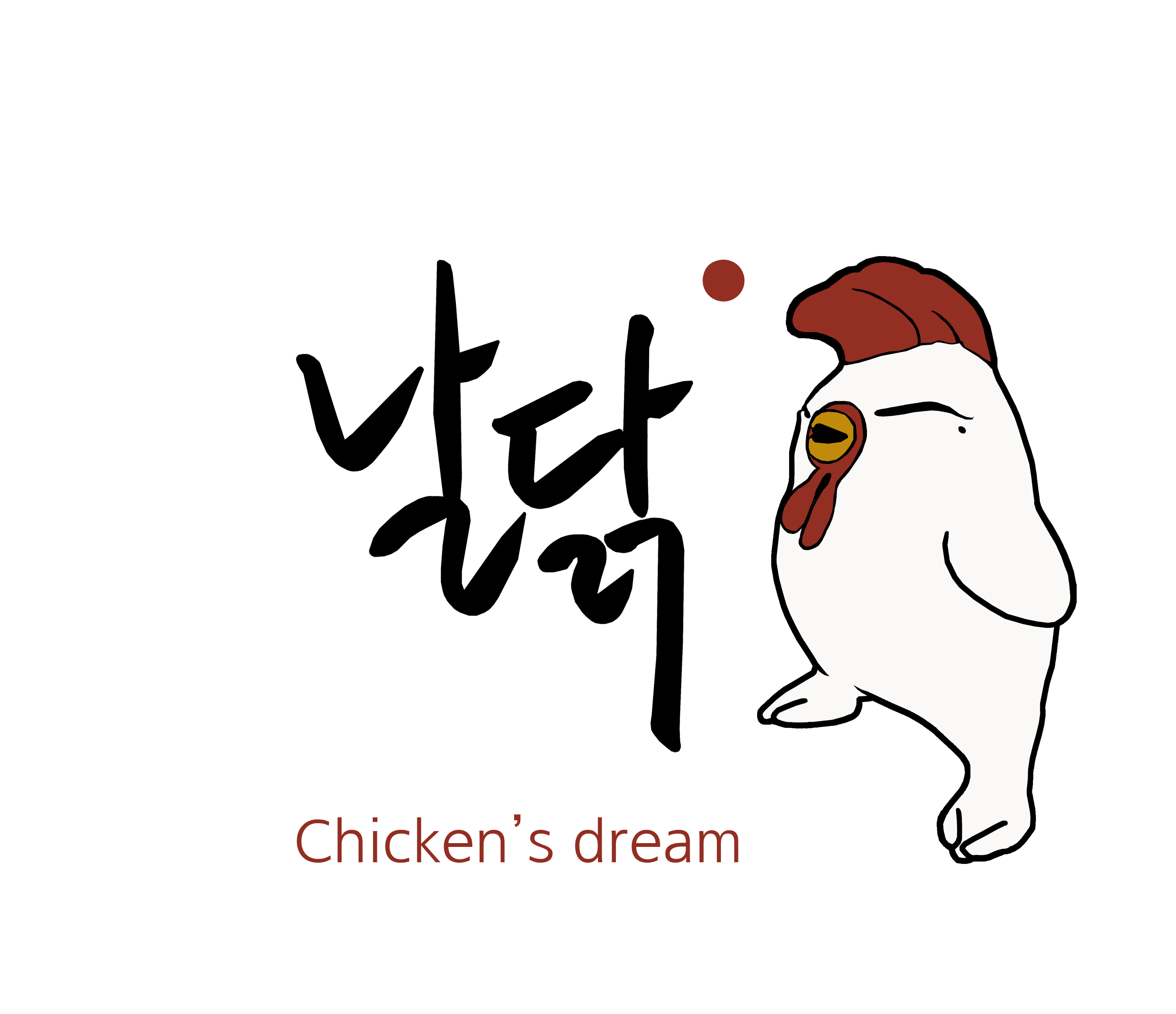 Name _ Naldak
Birth _ 2009. in Korea
Feature _ porcelain skin, glamorous narrow eyes, beauty mark on face
Character_ imaginative, extroverted, challenging, pure
Specialty_ daydream, challenging impossibility
名稱 : 夢想公雞
生日 : 2009年- 韓國
特徵 : 陶瓷肌膚, 豐滿 身材, 迷人的小眼睛, 臉上美人痣
性格 : 想像力豐富, 性格外向, 挑戰精神強,純樸的心情
專業 : 幻想家, 探險家
Artist statement
People are used to following rules.
People have lived as the way most people did.
People beyond a shadow of a doubt have accepted their limits as they were told.
They are accustomed to telling what they can do or not.
My work has started right there.
I believe human may have better abilities and possibilities than they think.
However, we are not using it not even try it and just only have them degenerate.
I've found myself looking at chickens that have degraded wings after their long lasted secure life.
I would like to inspire others through the chickens that desire to fly with the obsolete wings.

Roosters are widely renowned to be a foretoken of good luck as they proclaim the dawn,
and are also a symbol of protection against devil spirits.
Images of fascinating Naldak certainly will look great in almost any room and any space,
and even just the small Naldak figurines can serve as good luck charms
and help in giving you and your family added protection.
전통에 의하면 닭은 어둠을 밝히고 잡귀를 쫒아내 집안에 복된 소식을 전해준다고 합니다.
날닭은 당신에게 행운의 수호신이 되어 더 많은 행운을 가져다 줄것 입니다.
RECENTLY ART FAIR
2018 Public Garden, SINGAPORE
2018, 2017 Craft Fair, MACAU
2017 The CREATivity X CRAft Fair, HONGKONG
2017, 2016 POPUP ASIA Art Fair,Taipei, TAIWAN
2016 Gmunden Ceramic Fair, AUSTRIA
2016 Seoul Crafts Fair, DDP, KOREA