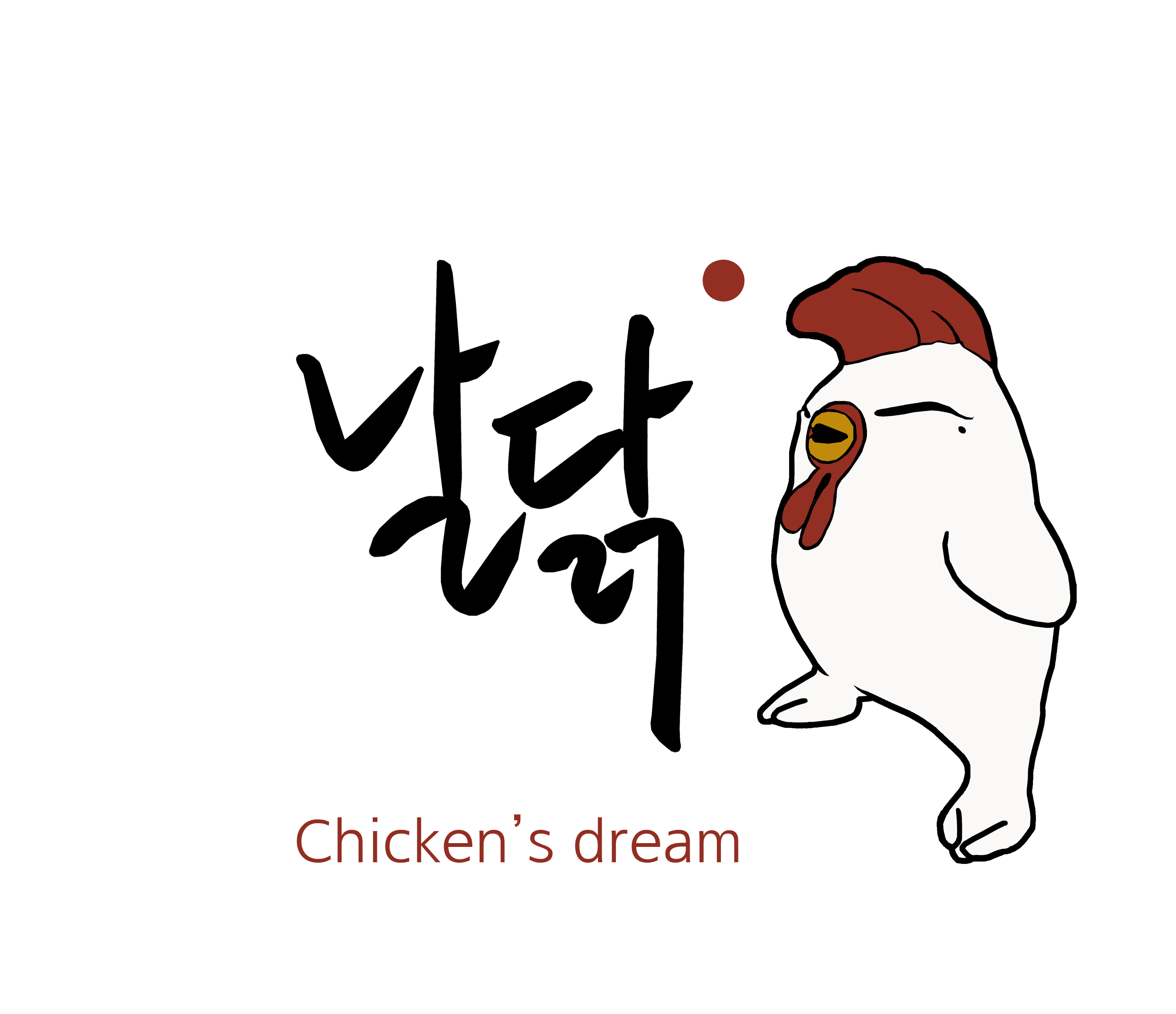 STORY OF

NALDAK
Chicken, which have been domesticated by the human-supplied food, have deteriorated their wings, becoming unable to fly. This was the background that inspired us to create chicken ceramic dolls called 'Naldak'.
Winged soul always seeking out adventure, the Naldak, became a dream for other chickens in a coop.
TRADITIONALLY, IN KOREA, A PAINTING OR DOLL OF CHICKENS HAVE BEEN GIVEN AS A GIFT WISHING FOR SOCIAL SUCCESS AND PREVENTING UNFORTUNATE EVENTS
Roosters are widely renowned to be a foretoken of good luck as they proclaim the dawn,
and are also a symbol of protection against devil spirits.
Images of fascinating Naldak certainly will look great in almost any room and any space,
and even just the small Naldak figurines can serve as good luck charms
and help in giving you and your family added protection.
I WOULD LIKE TO INSPIRE OTHERS THROUGH THE CHICKENS THAT DESIRE TO FLY WITH THE OBSOLETE WINGS."
People beyond a shadow of a doubt have accepted their limits as they were told.
They are accustomed to telling what they can do or not.
My work has started right there.
I believe human may have better abilities and possibilities than they think.
However, we are not using it not even try it and just only have them degenerate.
I've found myself looking at chickens that have degraded wings after their long lasted secure life.
I would like to inspire others through the chickens that desire to fly with the obsolete wings.

People will meet the unique Naldack chickens who would spontaneously be dressed with clothes and golden embellishments, enjoying contemplation, travelling space outside the earth, or playing heroes.
A series of Naldak object is created in various forms according to the different purposes and functions such as an oil lamp, figure, office tools, and more. The majestic and witty chickens will not only be useful but will also adorable and charming friends in your everyday life.