rooster doll
Ceramic / 13*20*15cm/ decoration/2017
The year 2017 is the year of the fire rooster, according to tradition,
keeping a legendary animal at the beginning of the year brings good luck and wealth to the house.
Roosters are widely renowned to be a foretoken of good luck as they proclaim the dawn, and are also a symbol of protection against devil spirits. Images of fascinating Naldak certainly will look great in almost any room and any space, and even just the small Naldak figurines can serve as good luck charms and help in giving you and your family added protection.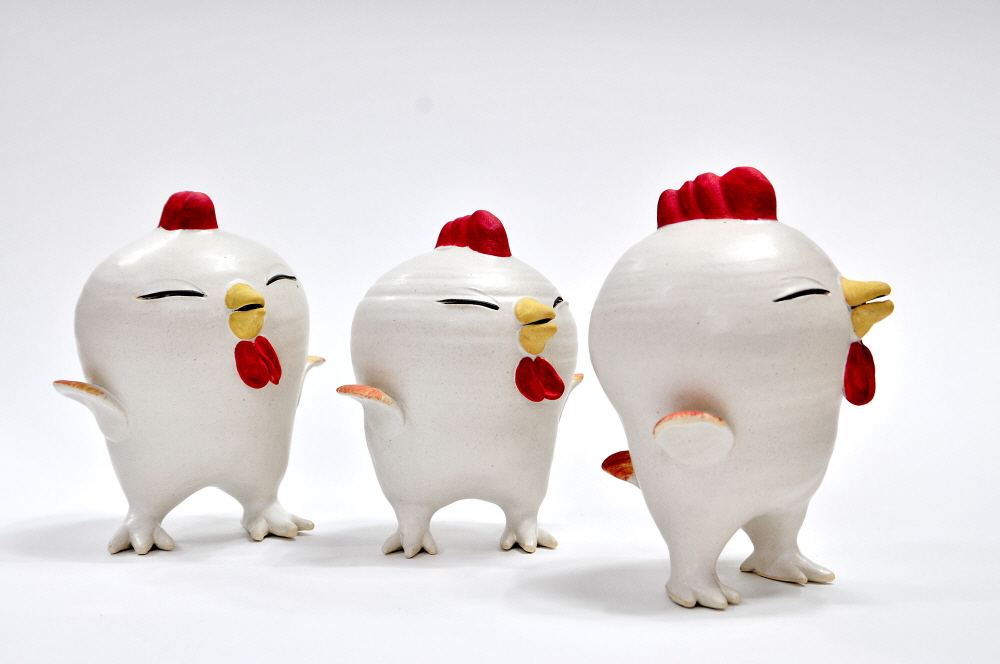 It was produced in 2017